Meet three business veterans who reinvented their organizations' HR functions from the top.
By Antoine Tirard and Claire Harbour
In 2005, Fast Company published an article with a provocative headline that quickly became infamous in corporate circles: "Why We Hate HR." Echoing a popular workplace belief, the authors asked why HR was broken, and how it could be fixed.
In the 15 years since that article, HR has evolved considerably, with many corporations starting to think differently about what the people function should really be about.
Sign up for the monthly TalentQ Newsletter, an essential roundup of news and insights that will help you make critical talent decisions.
One hallmark of this new thinking is that HR should be led by someone with strategy and operations experience. As a result, an increasing number of companies have appointed chief human resources officers (CHROs) coming from business functions.
It's a novel practice … but is it a wise one? As experts in career and talent management, we set out to shed light on this question by meeting business leaders who switched to the top HR role. Here are their stories.
The CPO: Krishna Raghavan
The mission: Engineer wellness and engagement at Flipkart.
In Southern India, where Krishna grew up, the most esteemed careers were engineering, medicine, and chartered accountancy. Having embarked on a degree in engineering, Krishna dropped out after six months when he realized he hated it—a rare move in his community. Instead, he pursued the loftier discipline of pure mathematics.
Krishna followed up with a second degree, this time in a small liberal arts college in the U.S. Stimulated by the broad variety of disciplines, he chose to major in Computer Science, but remained a holistic thinker. He built the first seven years of his tech career in Silicon Valley, experiencing dotcom booms and busts, startups, and large companies.
In 2012, Krishna was attracted by a role at India's leading e-commerce site, Flipkart, which was in early-stage growth. He was excited by the vision and culture of the organization, not to mention the opportunity to return to Bangalore. Four years in, having held a number of increasingly responsible roles in the engineering function, Krishna felt less inspired after some cultural changes at the company. This led to an elegant, amicable exit.
After a few years, Flipkart evolved again and the company invited several key figures, including Krishna, to return. He felt connected with Flipkart and its people, having spent so long in the engine room. Taking on a new role leading the Supply Chain Technology function of the business, he tackled it with his usual curiosity and thirst for learning.
During a leadership development program, Krishna was encouraged to get into coaching. His reflection on how to become the best leader possible drew him closer to the People function. This period gave him the space and courage to pursue his "dream to invest in people 110 percent." Serendipity came along in the form of the departure of the then Head of HR. Krishna accepted this new challenge, backed up by many colleagues who had pictured him in that role over the years.
Krishna took the full-time Chief People Officer role only last April. Unsurprisingly, he first focused on the health and safety of Flipkart's frontline workers, as they served not only their company, but their country in distributing key goods. He tuned in and listened deeply, using his prior experience of this part of the company to take care of its staff's physical, mental, and emotional well-being.
Previous deep dives into the human side of the business have served Krishna well. They've allowed him to quickly set up employee wellness and engagement programs that have impact and credibility. While ensuring that sound metrics are in place for everything from performance to development, Krishna is also on a mission to make Flipkart a best-in-class employee experience destination.
The CHRO: Isabelle Esser
The mission: Go from R&D to radically transforming Barry Callebaut AG's HR.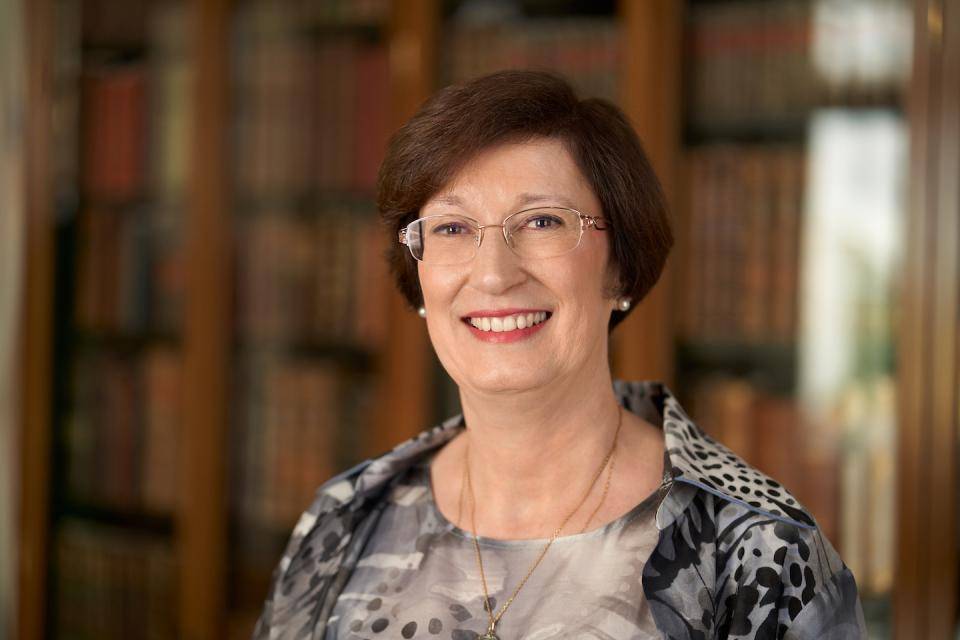 Always a curious explorer, Isabelle gained her first work experiences at ICI, Villeroy & Boch, and others while getting her Ph.D. in engineering. She then took a fast-track path at Unilever, starting in a research role before shifting to product development.
Isabelle thrived in creating products that could impact people's lives. She became increasingly interested in collaborating across functions in order to better solve consumers' problems. In her world, people mattered as much as products. After a series of promotions, Isabelle became Vice President for R&D Europe, CEE, and Russia, across Unilever's Foods and Home & Personal Care businesses, a role with over 2,000 reports. She described it as "a glorified HR job!"
When she moved into Unilever's Foods division, Isabelle met Antoine de Saint-Affrique, who led this part of the business. She found herself involved in restructurings, and realized that science and technology could no longer be kept entirely in house. She conceived eco-systems of internal and external stakeholders that made sense in the new paradigm.
In her final role at Unilever, Isabelle started to build an innovation center—another ecosystem involving varied stakeholders. At the same time, she began talking to headhunters. One of them asked if she had ever considered HR. She was shocked at first, but the idea took root. This aligned brilliantly with her underlying philosophy of having the People function "at the heart of the business."
When Antoine, now CEO of the chocolate manufacturer Barry Callebaut, approached her about an HR role that would bring the function closer to the business, Isabelle took the leap. She trusted her former boss and could see this role was a true challenge from a leadership and value creation perspective. Moving from a global B2C behemoth to a smaller, partly family-owned B2B company, Isabelle relished the chance to once again have a clear impact.
Isabelle built her credibility on the business angle she was expected to inject in her new role. With Antoine's blessing, Isabelle started by going out to the furthest extremities of the supply chain, talking to dairies and cocoa producers in Africa, even visiting remote facilities around the world where HR people had rarely been. Asking fundamental questions, she looked for simple answers that could be "in service of the business."
Whereas HR had been a scapegoat for more or less every problem in the company, under Isabelle's leadership, the team members began to take pride in their roles. The transformation journey is by no means over, but Isabelle's legitimacy as a visionary who fundamentally understands business drivers allows her to progress. Ultimately, her lack of familiarity with HR has helped her concentrate on the big picture.
The CPO: Loren I. Shuster
The mission: Use a commercial instinct to bring HR back to the playing field at LEGO.
Although Loren became a Chief People Officer (CPO) less than 3 years ago, the seed was planted a lot earlier when he "discovered" personal development during a business trip to Australia. He had, until then, been "ignorant and unappreciative of various wellness modalities such as mindfulness," but from that moment on, he pursued his own growth insatiably.
It was only 5 years later, in his first general management role at Nokia Taiwan, when he began to attempt to carefully introduce some of his personal learning into a work context. Meanwhile, he completed a number of coaching and leadership programs, as well as a second Masters in Organizational Psychology.
By 2011, when he was at Google in Asia, Loren found himself in an environment that was ahead of the curve in the people development area. He was given time to create a mindfulness program and a coaching program, with the support of the People leader at the company, Laszlo Bock. Loren then began an inner debate: Would he have more impact if he worked inside HR? He might have made the transition to the People function at Google, had he not been headhunted by LEGO.
Since Loren wasn't out looking for a job, it allowed him to be open and authentic in his interview with the CEO and owner. He was being considered for a commercial leadership role, and was even asked whether he would be eyeing the CEO role. He found himself answering, "Not necessarily, but if you had a CHRO position, I'd be interested in that!"
In 2017, two years after he started at LEGO, a series of shifts, exits, and dominos falling led to him being appointed Chief People Officer. His prior commercial role gave him credibility and legitimacy with the board and staff. However, the massive reorganizations at the company had left the HR function reeling, so Loren "had to get the patient out of the ICU and back to the playing field." Much of his success came from simplifying and "retiring" prior HR thought and process. He tackled the rewards system, showcasing the idea that "we are all in this together."
Loren took a bottom-up approach, creating a highly diverse working group with one mandate: "You tell us!" The result was a simple, durable, uniquely LEGO model called "The Leadership Playground," involving about 1,000 "Playground Builders" responsible for introducing and implementing the model.
Was there resistance along the way? "Of course!" Loren said. "Half the people thought 'Who the hell is this guy? Is he being punished in this role?' I was only able to pull this off because I had the experience of the heart of the business from the CCO role." Now that it's been a few years, the whole company understands that to have a seat at the table, HR needs to be "in the business on a daily basis, and not lagging behind."
CHRO as Business Strategist
These stories show that strong leaders with no prior HR background can make outstanding HR leaders. Our subjects had a powerful impact as CHROs through their common humility, deep knowledge of the business, strategic perspective, and desire to learn. Alan Mulally, former CEO of Ford, once said, "The best CHROs become unbelievable business strategists."
Now ask yourself: How would you fare if you found yourself as head of People in your organization? Would you see it as a reward or a punishment? And how could you use the role to create even more value for all?
6 Reasons Your CHRO Should Be an HR Newbie
1. Their previous business experience gives them legitimacy and credibility with a wide range of stakeholders, including the board.
2. They bring a business angle to the HR function and align it to better support the business.
3. They dare to bring big change in the HR function, simplifying or retiring prior practices or processes.
4. They avoid "HR for HR's sake," focusing on crucial activities that serve the business.
5. They push HR teams to a higher level of impact and help them gain or regain pride.
6. When promoted from within, they become natural "culture carriers" and role-model the opportunity to pursue a career path that includes shifts and growth.
… and 6 Ways for Any Business Leader to Transition to a CHRO Role
Go beyond the perception that the HR function is less valued or admired than other line roles.
In your first months, don't come too quickly with the answers; take the time to listen and understand the culture.
Leverage previous knowledge and experience in other areas of the business to assert your credibility in an authentic way.
Get early wins, identify some practical problems that can be fixed simply and quickly, and don't be afraid to kill some sacred cows.
Respect and leverage the expertise of your HR team. Help them strengthen their credibility and pride.
Put the People strategy at the center of the business, and the HR function as the mechanism that delivers it.
Antoine Tirard is a talent management advisor and the founder of NexTalent. He is the former head of talent management of Novartis and LVMH and co-author of Disrupt Your Career: How to Navigate Uncharted Career Transitions and Thrive.
Claire Harbour is a global talent expert, offering services as a coach, adviser, speaker, and writer on topics related to people, talent, and culture. She's also the co-author of Disrupt Your Career: How to Navigate Uncharted Career Transitions and Thrive.
This article is republished courtesy of INSEAD Knowledge. Copyright INSEAD 2020.